Canine Creations
Cookbook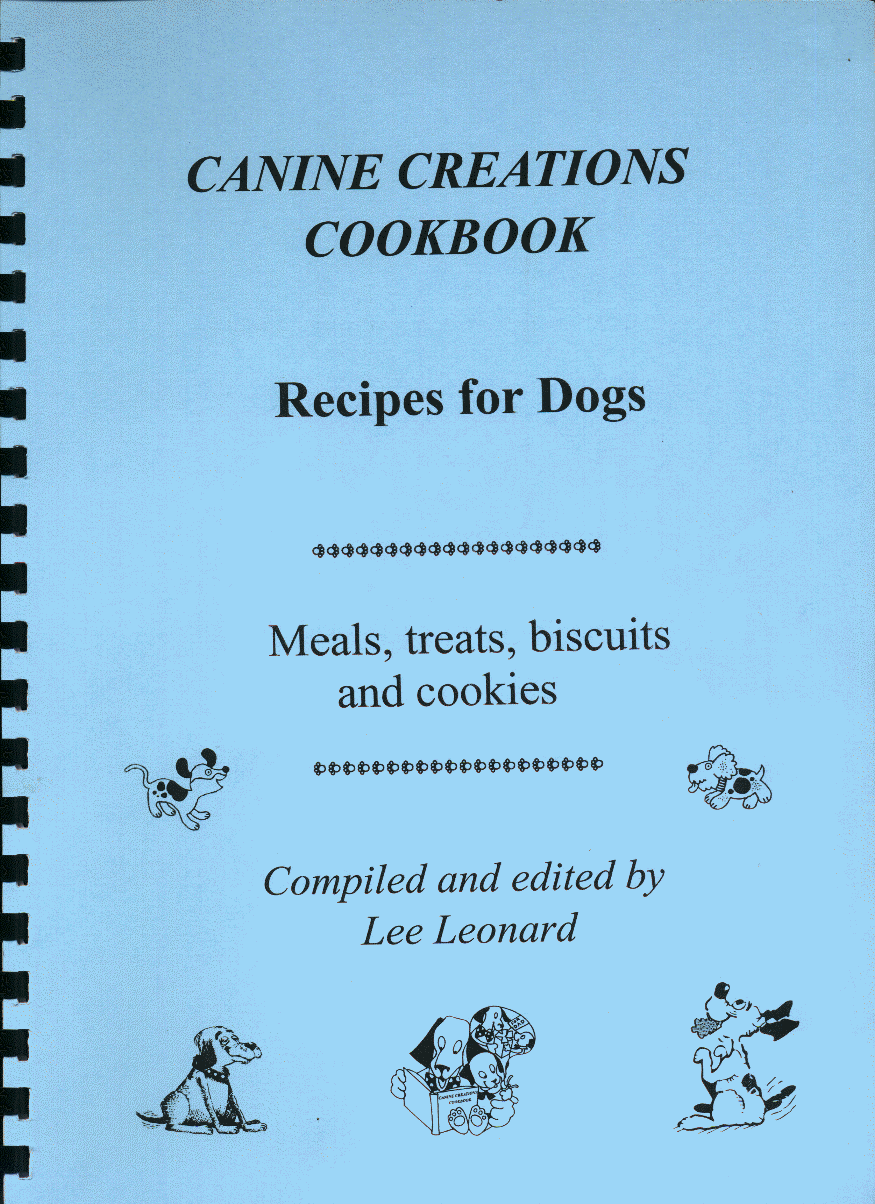 Recipes for Dogs.
Cost $8.00nz plus post and packing.
Available from :-
Lee Leonard
417 Ilam Road
Christchurch 8005
New Zealand
With over 100 recipes this is a must for the serious dog owner.
Try this example
Bad Breath Banishers
2 cups brown rice flour half cup chopped fresh mint
1 tablespoon activated charcoal half cup chopped fresh parsley
3 tablespoons canola oil two thirds cup lowfat milk
1 egg
Combine flour and charcoal. Add all other ingredients. Drop in teaspoons on an oiled cookie sheet, about 25mm ( 1 inch ) apart. Bake at 190 degrees C (400 F) for 15 - 20 minutes. Store in an airtight container in the refrigerator.
A portion of the proceeds from the sale of the books goes to Canterbury Kennel Assn.